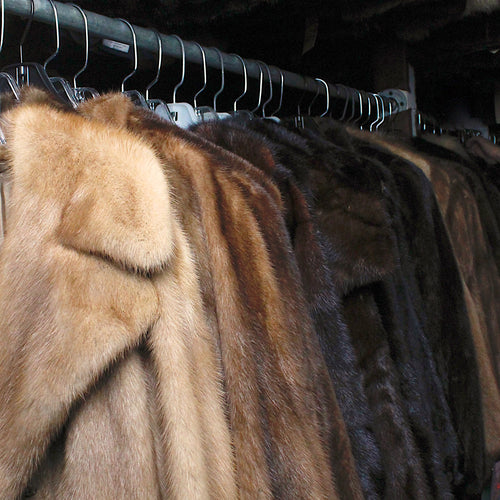 FUR STORAGE SERVICES
We store your fur on site in a climate-controlled fur storage vault for quick service and ultimate security. Your furs will be safe! They will be kept in a clean, cool, and insect free environment until you are ready to pick them up for the next fur wearing season.
Are you new to us? Download our New Customer Coupon and receive up to a full year of free storage!
STORE YOUR FURS WITH US
FUR GARMENT STORAGE BAGS
FUR STORAGE TIPS
WHAT OUR CUSTOMERS ARE SAYING
"David knows his stuff... He is super friendly, funny, and knowledgeable. I highly recommend him for anything relating to furs, even just cleaning and storage if that''s all you need. You can't go wrong." - Sassy M.


David Appel has a beautiful selection of luxury new and gently worn furs. The customer service was amazing. - Nerrissa S.
"I LOVE this boutique and absolutely love David. He is so helpful and patient. I came in not knowing exactly what I wanted, but gave him an idea, and he took the time to show me various beautiful coats from his storage room until I finally found the one I loved. I also had my new coat altered by David and his staff and it is perfect and everything I wanted. I will be coming here for all my fur item needs." - Carolina N.
"Worth every penny! Gorgeous coat. Perfectly described. Would buy from again."

"Thanks so much!!! Beautiful!! I love it!!"

"Fabulous coat - like new. I am thrilled with it."
"Purchase exceeded our expectations... I highly recommend."

"Beautiful coat. Exactly as described. THANK YOU!"

"Coat looks great, like new, fast, quality service... thanks!"